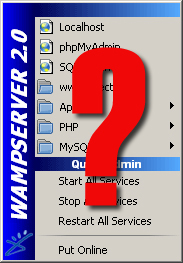 Look at the top keyword searches that bring people to my site, according to Google Analytics:
tom geller (O.K., that's a gimme.)
wamp drupal
drupal wamp
(content targeting)
drupal on windows
drupal windows
Further, about one in five requests for support sent through my site's contact form is WAMP-related.
So — what's the story? Is it that WAMP is hopelessly messed up? Is there a vacuum of relevant information out there? (My Running Drupal on Windows using WAMP article is Hit #4 on Google.) Have you had problems running Drupal on WAMP? Does the Acquia Drupal stack installer for Windows help?