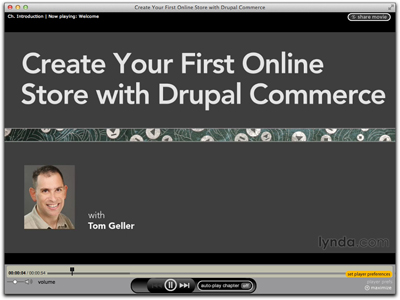 Screenshot of intro to Create Your First Online Store with Drupal Commerce
I said that two new lynda.com video courses would be coming out soon, and here they are:
There are a few free videos for each course at the above links, and a free 7-day pass gives you access to both full courses, along with hundreds of other from lynda.com.
Here's the intro video from the Drupal Commerce course:
…and the one from "Drupal 7: Reporting and Visualizing Data".
Enjoy!