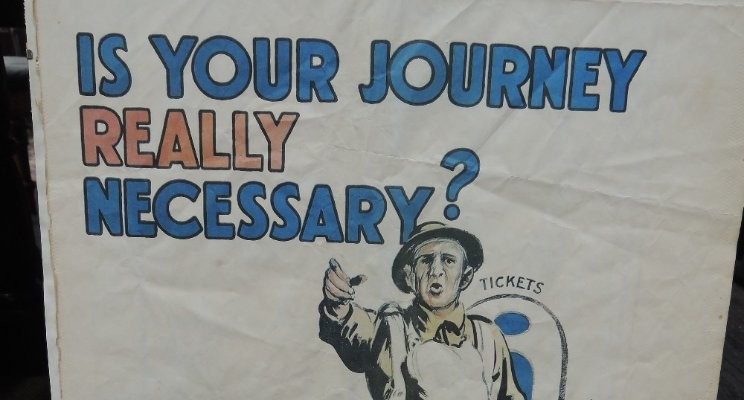 Travel ennobles, emboldens, and improves.
Business travel is expensive, exhausting — and often irreplaceable. Yes, virtual reality is getting better, and I've wasted many an evening "touring" distant places on Google Maps Street View, like the cafe that was my "office" for years. So with the cost of meals, travel, business hotels, and lost office time, how do you justify it?
I outline five purposes for business travel in the new LinkedIn Learning/Lynda.com course, Traveling for Business. Three of them — Events, Scouting, and Sales trips — produce measurable results, such as resumés collected or leads gathered. Metrics like these are the food of ROI calculations, but it's short-sighted to look only at the numbers.
(Want to know the other two travel purposes? Watch this free video from the course.)
So here are three other, unmeasurable benefits you miss by staying
You discover subtleties of place. I've been shopping for a condo in my adopted city in The Netherlands. There's one development that looks really good on paper, well-located and cheap. But walking up to the unit I felt the loose railing, and saw the chipped stairs and flickering lights. Smells, ambient noise, aggressive neighbors… none of these come through a computer screen. Nor does the mood in the office of a prospective partner, or the way a prospective employee shakes your hand.
Serendipity leads you to opportunities. I've come to believe that the best parts of conferences happen in the hallways — so much so that I'll sometimes skip a low-priority session just to hang out and see what happens. Certainly you should do what you came for. But don't be surprised if your most-profitable meetings happen on the hotel shuttle. (Remember to carry business cards everywhere!)
You grow. Travel ennobles, emboldens, and improves. It provides context for the little tasks we do in our offices; it shows how others accomplish in environments different from our own. Its slow times force the individual to look inwards, while surmounting its challenges imparts confidence for the next trip. People who travel learn something about themselves and their place in the world, regardless of the trip's ostensible purpose. A smarter person makes smarter decisions, and the whole organization benefits.
Besides all of this: Business travel, done with adequate preparation and resources, is just plain fun. The same plane that takes you to a sales meeting is also taking families to their vacation. And while you'll be obliged to perform for eight (or ten, or even twelve) hours a day, that leaves plenty of time to absorb and enjoy the joy of the new.
So certainly: Have videoconferences. Outsource remote services. And explore the world in Google Maps. But don't forget to someday walk into that cafe, smell the fresh cookies, and shake the barista's hand.
###
Tom Geller is the author/presenter of several video courses available through Lynda.com and LinkedIn Learning, including Freelancing Foundations and Writing Formal Business Letters and Emails. He's at tomgeller.com and tgprods.com, and on Twitter as tgeller.
Originally published at https://www.linkedin.com/pulse/praise-business-travel-tom-geller