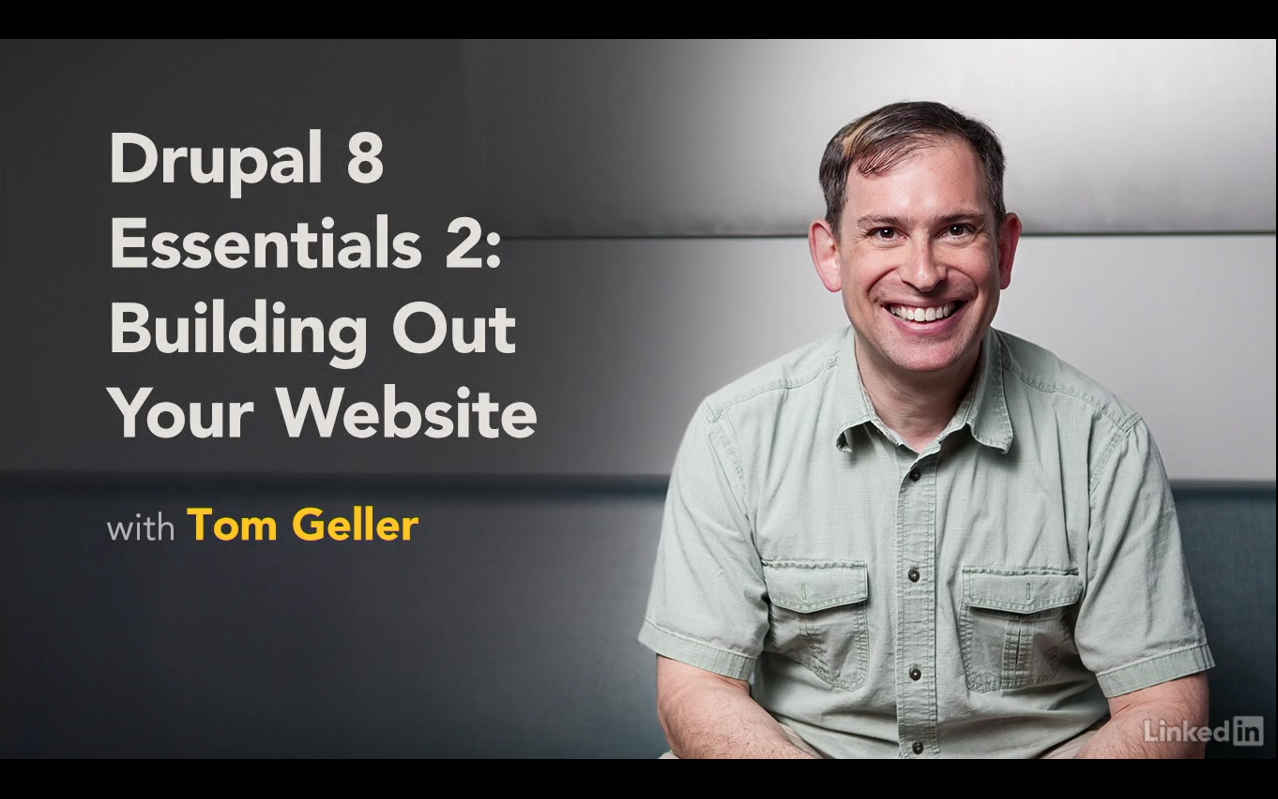 Screenshot of the course's title card
Your Drupal site is built. Now what? Web design doesn't stop once the website is launched. Learn how to build out your Drupal site to better fit your visitors' needs.
In these tutorials, Tom Geller helps new Drupal designers change the layout and design elements of their sites, control visitor interactions (including comments), arrange content in user-friendly "views," and expand the site's capabilities beyond what's available in core Drupal with Drupal modules. In all the steps you'll learn best practices to ensure your sites remain streamlined, secure, and up to date.
Topics include:
Grouping content into categories
Managing comments
Adding discussion groups
Customizing fields and image styles
Adjusting menus and navigation to help users
Adding new features with Drupal modules