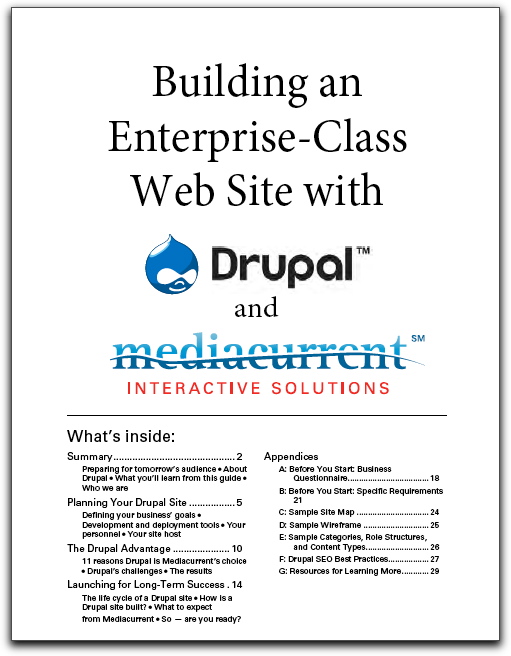 A guide to help a Drupal consultancy's potential clients understand the process of building an enterprise-level Web site with Drupal.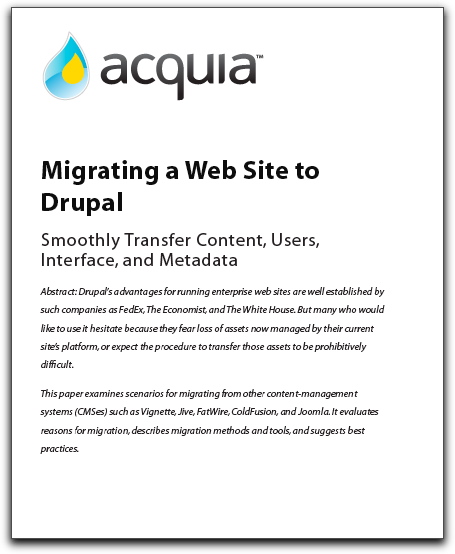 White paper to help clients define strategies and tactics for moving their web site to the content-management system Drupal.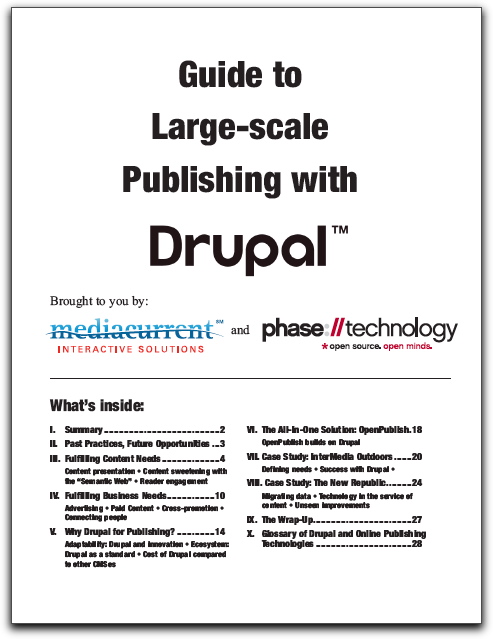 White paper that explores Drupal as an online publishing system for newspapers and magazines.