I just wanted to thank you for a great, informative presentation. It's people like you who give open source a good name.
Eric Broder, Director, Green Oak Web Design
Latest work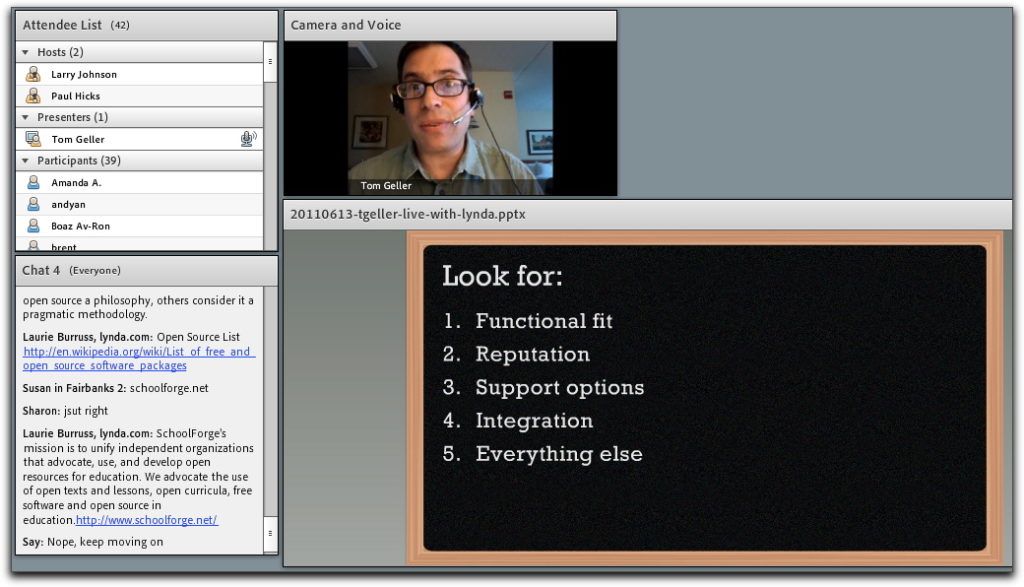 One-hour, live presentation to The New Media Consortium (NMC), which helps educational organizations learn about new media and new technologies.
Other recent work
No items found
Blog posts
No items found