Portfolio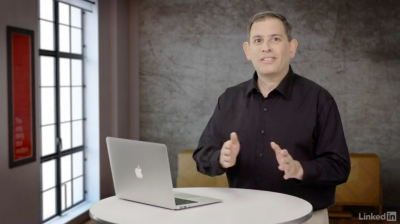 A ground-up rewrite of my highly successful 2014 course, Learning Bitcoin. Available on LinkedIn Learning and by subscription through Lynda.com. (Watch it for free.)
The new version includes information about Ethereum, Ripple, IOTA, and ICOs. Description by Lynda.com:
"Bitcoin is a form of money that only exists online. While it's making headlines around the world, many people don't really understand how bitcoin works or the underlying concepts of cryptocurrency.
In this course, Tom Geller demystifies bitcoin, revealing the promise and perils of the new crypto economy. Tom begins by explaining what bitcoin is, how it originated, and how it compares with other cryptocurrencies. Next, he explains how to get started by creating a bitcoin wallet, buying and selling bitcoin, and protecting your transactions.
He discusses other top cryptocurrencies—Ripple, Ethereum, and IOTA—and explains how "initial coin offerings" (ICOs) have changed the investment landscape. Finally, he covers bitcoin mining, threats to the bitcoin economy, and how to connect with others in cryptocurrency communities."
LinkedIn
,
lynda.com
Presentation
,
Video
Presented
,
Wrote
May, 2018
76 minutes
Published version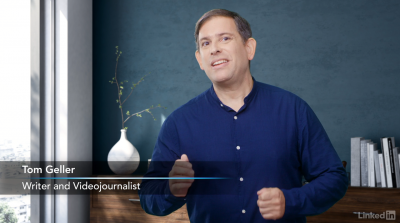 Travel is expensive, so you need to be sure your time "on the road" justifies the investment. In this course, Tom Geller outlines what you need to do before, during, and after your business trip to keep yourself comfortable, meet your client's or employer's objectives, and take care of your home while you're away. Learn the tools you need to stay in touch with the office, and find out how to pack a "go bag" that prepares you for business. Tom also provides guidance on managing transportation and staying safe in your new city, and outlines tips for reporting back what you've learned when you return home, so each trip is easier and more productive than the last.
Topics include:
Setting up a mobile office
Planning travel
Securing your home and office before you leave
Getting work done on the road
Getting comfortable in a new location
Planning your next trip
lynda.com
Presentation
,
Video
Presented
,
Wrote
November, 2017
41 minutes
Published version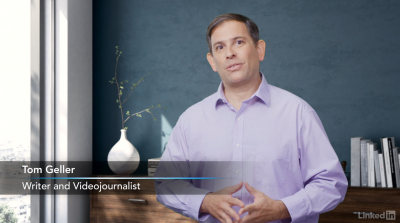 Learn how to write formal business letters and emails that are short, clear, and to the point. This course teaches you how to get results and build better relationships with clients, colleagues, and customers. Writer and journalist Tom Geller helps you clarify your goals, research your topic and intended audience, and structure your correspondence. Plus, get tips about writing for accessibility—making your writing comprehensible, concise, and appropriate for all readers—and following up on communication.
Topics include:
Defining your goals
Conducting research
Setting the tone
Writing for accessibility
Sending reminders
Continuing the conversation
lynda.com
Presentation
,
Video
Presented
,
Wrote
November, 2017
38 minutes
Published version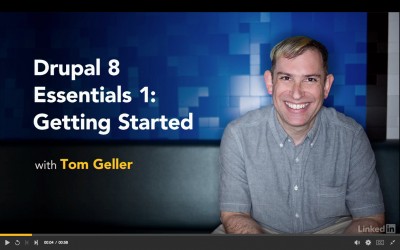 Drupal 8 Essentials is designed to help anyone create a simple website using Drupal, the free web design software that powers personal blogs as well as the sites of some of the world's largest corporations.
This course is the first of the series. No prerequisites are required beyond basic computer skills! These easy-to-follow tutorials show how to install Drupal and other necessary components on a Windows or Mac computer, navigate Drupal's web-based interface, configure the settings of a new Drupal site, create content, and move the site to a server. Every step includes best practices to ensure your website remains streamlined, secure, and up-to-date.
Topics include:
Comparing Drupal to other software
Getting help with Drupal
Installing Acquia Dev Desktop on Mac and Windows
Installing the Drupal database, modules, and themes
Creating basic content
Establishing your site's look and feel
Adjusting security settings
Adding images and metadata
Adding a sidebar
Moving your Drupal website to a server
Backing up a Drupal site
lynda.com
Online
,
Presentation
,
Video
Presented
,
Wrote
March, 2016
137 minutes
Published version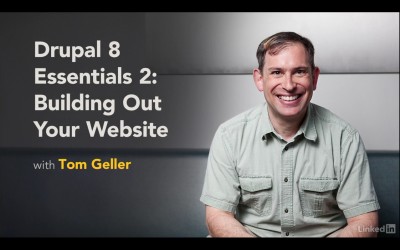 Your Drupal site is built. Now what? Web design doesn't stop once the website is launched. Learn how to build out your Drupal site to better fit your visitors' needs.
In these tutorials, Tom Geller helps new Drupal designers change the layout and design elements of their sites, control visitor interactions (including comments), arrange content in user-friendly "views," and expand the site's capabilities beyond what's available in core Drupal with Drupal modules. In all the steps you'll learn best practices to ensure your sites remain streamlined, secure, and up to date.
Topics include:
Grouping content into categories
Managing comments
Adding discussion groups
Customizing fields and image styles
Adjusting menus and navigation to help users
Adding new features with Drupal modules
lynda.com
Online
,
Presentation
,
Video
Presented
,
Wrote
March, 2016
98 minutes
Published version