Portfolio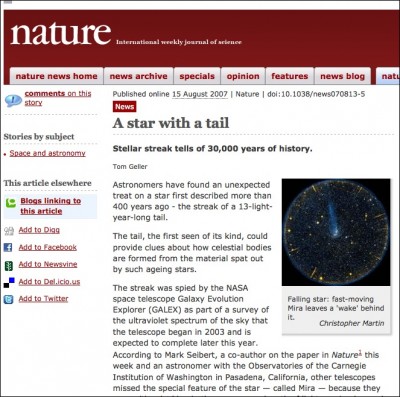 A news story about an astronomical discovery.
Intro: "Astronomers have found an unexpected treat on a star first described more than 400 years ago – the streak of a 13-light-year-long tail. The tail, the first seen of its kind, could provide clues about how celestial bodies are formed from the material spat out by such aging stars."
Nature.com
Article
Wrote
August, 2007
600 words
Published version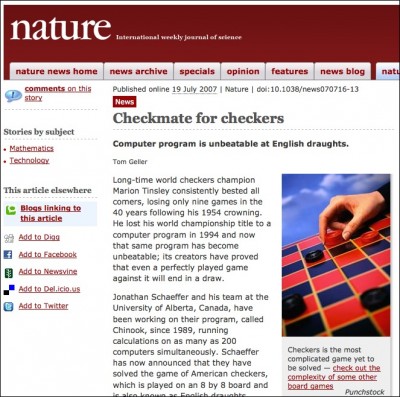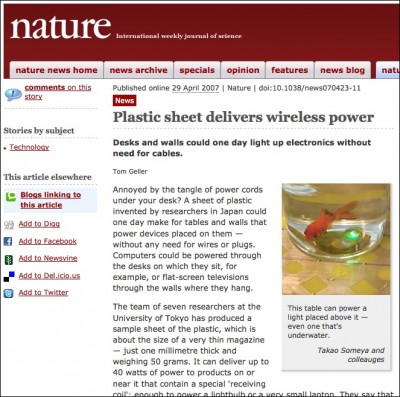 A news article about wireless power transmission.
Intro: "Annoyed by the tangle of power cords under your desk? A sheet of plastic invented by researchers in Japan could one day make for tables and walls that power devices placed on them — without any need for wires or plugs. Computers could be powered through the desks on which they sit, for example, or flat-screen televisions through the walls where they hang."
Nature.com
Article
Wrote
April, 2007
600 words
Published version